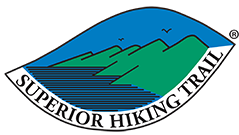 Superior Shuttle Service Reservations
2020 Shuttle Reservation Information
Customized Shuttle Service
Our Customized Shuttle Service will be available five days a week, year-round. We are currently taking reservations Thursdays-Mondays, and are closed on Tuesdays and Wednesdays. Reservations will be accepted on a first-come, first-served basis, subject to shuttle and driver availability. Reservations must be placed at least four days in advance.
Scheduled Shuttle Service
Due to the current COVID-19 outbreak, we are discontinuing our Scheduled Shuttle Service until further notice. This has always been our most cost-effective way of riding the shuttle. Multiple groups could share the vehicles and it operated on a specific time schedule. Walk-on-hikers could also board if seats were available.
Our New Safety Guidelines
Due to the need to maintain physical distancing, each vehicle will be restricted to only one group at a time (with group sizes ranging from one to five hikers) for the entire duration of the ride from pick-up to drop-off. We no longer will have riders sit in the front seat. We also have installed plexiglass dividers that will separate the driver and riders. The vehicle interiors will be fully sanitized at a minimum of once a day. Face masks will be required to be worn by everybody on board.
Custom Shuttle Pricing
Customized Shuttle pricing is based upon the total round-trip mileage for the vehicles from one of our starting points. Our main starting point is our home base in Castle Danger (by Gooseberry Falls State Park). We may have additional starting points in the city of Duluth and in the city of Grand Marais, depending on driver and shuttle availability.
By reserving a shuttle with Superior Hiking Shuttle you agree to our Terms and Cancellation Policy
Reservations must be placed at least four days in advance.
If you need a reservation less than four days from now, please call or text us at (218) 834-5511. We will do our best to accommodate you.
Request Customized Shuttle Reservation
Information to Help You Plan Your Hike
We love our friends at the Superior Hiking Trail Association. They have a lot of great information on their website.
For your convenience, here are some links we recommend:
We really recommend their new Superior Hiking Trail Databook.
It's small (5" x 7", and about 1/4" thick)
Lightweight
It's filled with data, such as hiking distances, elevation profiles, and distances between campsites
It's a wonderful tool to plan your hikes on the Superior Hiking Trail